Never Forgotten
Click on the Dogame to go to its own page.
SADNESS FLIES AWAY ON THE WINGS OF TIME
If tears could build a stairway, and memories were a lane,
We would walk right up to Heaven and bring you back again
Since you'll never be forgotten, we pledge to you today
A hallowed place within our hearts, is where you'll always stay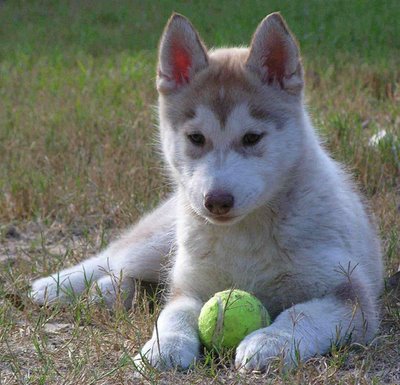 Never to be forgotten, other of our beloved dogs who either shared their lives with us, our family and our friends. They were all champions to us and they were all loved so much and are grealty missed
"In the Candle's Glow"

Warm light coming from far below,
Twinkling, sparkling is the candle's glow.
All is well up on the ridge,
The place we know as Rainbow Bridge.

Furbabies sleeping in heaven's light,
Tended by candles in the night.
Peaceful dreams be theirs to keep,
As they slumber in this night so deep.

Hearts on earth that miss them so,
Take comfort in the candle's glow.
Watching for them in skies above,
Bound eternally by a cord of love.

By Laura Hickman
Asleda Jinkagypsytoo "OPIUM"
2/4/1998 - 1/3/2004 (Snake bite)
So sweet and so naughty little Opium
We lost you to a snake bite, and it was too late.
Loved and missed so much by all her family and especially Taylah. Taken much too soon
Spirit's best mate & now reunited.
Asleda Jinkafrostbite "ICE"
2/4/1998 - 11/5/2007
David's and Gin-Gin best friend. So loved and so missed.
Diomede Koke Tate "SHADOW"
14/4/1995 - 25/12/2007 (Snake bite)
Shadow joined us at the age of 5. He was a beautiful, gentle boy, who loved his new family so much. Shad was a real gentleman. We miss him so.
Unseparable friend to our girl Kaos.
Celticfrosts Rebel Yell "SPIRIT"
10/6/1999 - 16/8/2008
Our sweet, sweet, little 'crooked' boy. You were always so happy and full of fun. Despite your the odds you lived a full life filled with love Love you always.
Opium's best friend
Malivo Roma Kazar "KITA"
20/4/1996 - 21/11/2009
Kita was a great lady, pak leader and always ruled the boys. Kita is very missed by Gary, Renee, Taylah and Jesse. Although Kita joined us for the later years of her life, she was very much loved and is missed by Anne-Marie & Michael.
Best friend to Shak, CJ & Sammy.
Asleda Jinkatrailboss "BLOCKER"
2/4/1998 - 7/1/2010
My beautiful, big, gentle, loyal friend. You were the first born of my first litter, how the years passed too quickly. Our home is left with a great big void now. Our yard is empty. You will always be loved, remembered and so missed by all of us
A life well lived my friend
Aust Gr Ch Chekita Timeless Winds"CRUZE"
18/3/1997 - 28/1/2010
Cruze joined us only for the last 2 years of his life, and won our hearts. Cruze was a beautiful boy, with a beautiful heart. He never asked for nothing more then cuddles, a warm place to sleep and lots of love all of which were given freely and in abundance. Cruze was indeed a true gentleman, one of a kind. We will miss him & never forget him.
Sleep well and sweet dreams my gentle boy, sweet dreams.
Best friend to his sister Spirit
Asleda Sweet Symphony "MONA"
24/5/2006 - 3/7/2010
Mona left us far too young, and so suddenly. She was a very sweet girl, never asking for anything but giving so much, she was always happy. Mona is missed by all of us.
Your boys RJ and Biff are missing you so much.
Sweet dreams my gentle girl.
BISS Ch Sibelk Hevenly Connection "SPIRIT"
03/03/1999 - 24/01/2011
Spirit joined our family in 2008 at the tender age of 9 years old. She was a beautiful, loving girl. Spirit touched everyone who knew her. She gave us so much love, and we loved her so. Now re-united with her beloved brother Cruze.
We will never forget you my little pudding.
Spirit the beauty of your soul will always give the stars the power to sparkle.
Asleda Jinkakreatinkaos "KAOS"
02/043/1998 - 18/02/2011
Kaos was from our 1st litter , she was a beautiful girl, full of spirit and life. We enjoyed doing agility with her, and she had a great time. The years passed too quickly my girl, and in a blink of the eye you were gone, you are now reunited with your best friend Shadow. We will never forget you my KK, and you will always be in our hearts.
Run free my girl and jump over those hurdles.